Success Stories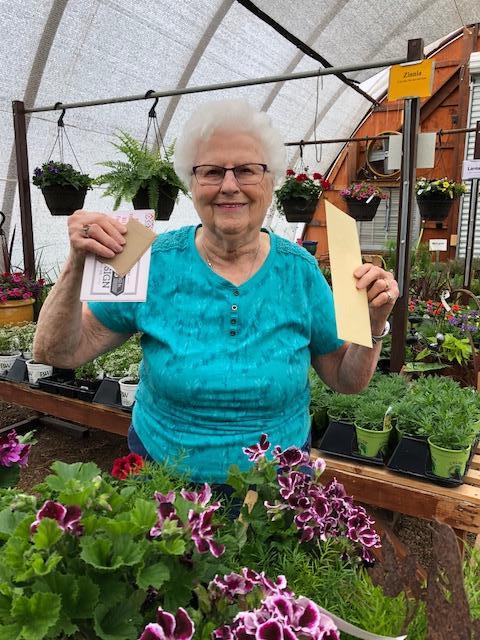 Support Local Businesses this Spring and Beyond
Small businesses have an oversized impact on the economy. According to the Small Business Adminstration, half of all Americans either own or are employed by a small firm.
Faulkton has many dedicated and creative small business owners who employ local residents and add to the vitality and charm of our community. They augment our quality of life and also add to the enjoyment of our visitors.
Faulkton has an event to showcase its small businesses and hardworking entrepreneurs. The annual Spring Fling shopping tradition happens in mid-May.
The popular event was dreamed up by two business owners in the community who were looking for ways to promote the concept of shopping local. Cindy Kopecky of the Potting Shed greenhouse was one of them.
"It emerged as a way to showcase Faulkton and our businesses," explains Kopecky. "The idea was to have a fun event in the spring when people are ready to get out and move around. We wanted to encourage people to get over to Faulkton to see what we have to offer."
When the Spring Fling started about six years ago, they used newspaper ads and word of mouth to spread the word. The event has evolved and grown, aided by the use of social media channels.
Kopecky says quite a few people travel from out of town to attend the Spring Fling, which is great for Faulkton. "Whenever you bring external people in, you stimulate business," she says.
Shoppers can register to win $200 in gift certificates from local stores at the Spring Fling. Find out more about the event.
Local Buying Habits Have Benefits
During the month of May and beyond, we encourage Faulkton area residents to be thoughtful about purchases and patronize local businesses whenever possible. It could be as simple as visiting a local boutique or gift shop to buy presents for friends and family rather than making purchases online.
Deciding to buy local more often can have a significant impact on the amount of revenue that mom and pop businesses generate in a given year. By supporting small businesses, we support our neighbors. We keep more money in our community. This has ripple effects because local businesses create local jobs, make purchases from area vendors and tend to give back to the community.
Thank you to all our small business owners
We want to send a huge thank you to the small businesses that enhance our community and make it a wonderful place to live and work. Your contributions are appreciated.