Community Vitality Team Seeks to Spark Rural Development
FREEMAN, S.D. (AP) — Josh Hofer knows about marketing — after all, he founded a festival based on meat cubes that has drawn thousands of visitors.
The Freeman native helped launch the South Dakota Chislic Festival in his hometown. The one-day event featured chislic — skewered meat, usually lamb or mutton, cooked over a grill — introduced by the German-Russian settlers of this town of 1,300 residents.
Hofer and other organizers hoped for 1,000 visitors — but were greeted by an estimated 8,000. "We were overwhelmed by the number of people who showed up. We never expected that type of response," he said.
More Topics
The clock is ticking to get your census in before the September 30th deadline. The constitutionally empowered U.S. Census is conducted every 10 years with the objective of counting the entire population. The information collected helps determine congressional representation, the boundaries of legislative districts, and how much of the $67...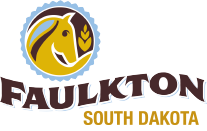 HURON, S.D. –The U.S. Department of Agriculture (USDA) is investing $345,995 in South Dakota to help rural businesses create jobs and increase economic opportunity in rural South Dakota. The investment, in the form of grants, will help small and emerging businesses. Read full article.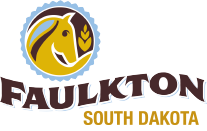 Faulkton Area Medical Center has been awarded a three year term of accreditation in computed tomography (CT) as the result of a recent review by the American College of Radiology (ACR). CT scanning ssometimes called CAT scanning is a noninvasive medical test that helps physicians diagnose and tailor treatments fo...