The Family-Friendly Faulkton Inn Has New Owners and Fresh Updates
Whether you're visiting Faulkton for Wild West Days, exploring business relocation options, taking in the murals, or spending the weekend hunting, there's a charming new and improved place for lodging: the family-owned Faulkton Inn.
Rebekah and José Epp purchased this comfortable and inviting 20-room hotel after a long search for available properties in the area. "My husband had been looking for real estate on different websites, and he happened to be on Facebook and saw the hotel," said Rebekah. "We went back and forth on what it would mean for our family!"
Before purchasing the inn, Rebekah was a full-time homemaker spending her time cooking, baking, hunting, and managing all that goes into caring for a young family: Isaac, 12, Kayla, 10, and Fineas, 6. When Fineas went off to school, Rebekah found herself with time on her hands and a desire to try something new.
The farm where José is a manager needed help during the pandemic, so she pitched in, spraying and learning to drive a tractor and grain cart. Rebekah and her husband enjoyed working together but being away from their children so much proved challenging.
"We worked hard but almost missed an entire year of our kids since they kind of had to take care of themselves," said Rebekah.
With the sacrifices, the couple discovered an important takeaway. "My husband realized that together we are a powerhouse of drive and diligence!" said Rebekah. "With the kids and a workplace for me in mind, we went ahead and entertained the idea of running and owning the hotel! As we tested the waters and all the right doors opened up, we had a new adventure on our hands! So instead of working from home, I'm 'homing from work,' for now at least!"
Owning and running the Faulkton Inn taps into Rebekah's entrepreneurial spirit. It gives her the perfect opportunity to use her gift of hospitality to connect with people.
"I love meeting people from all walks of life and hearing their stories!" said Rebekah. "It has been stretching my ability to take care of my family and extra people, but as they say: 'The beginning of success is at the end of our comfort zone!'"
Rebekah runs the day-to-day operations and handles all of the needs of her guests, while José is in charge of maintenance. They were excited to move from their rural home in Mellette township to live on-site at the Faulkton Inn. "It's our first time in a town with paved roads and real sidewalks for sidewalk chalk!"
Investing in the Faulkton Inn was a perfect fit for the Epps since they have a history as adventurers, business owners, and problem-solvers. "I had my first experience owning a business at 15," said Rebekah. "I started in the flea markets in the streets of Cologne, Germany, and that evolved into a furniture business which I ran together with my husband when I was 18."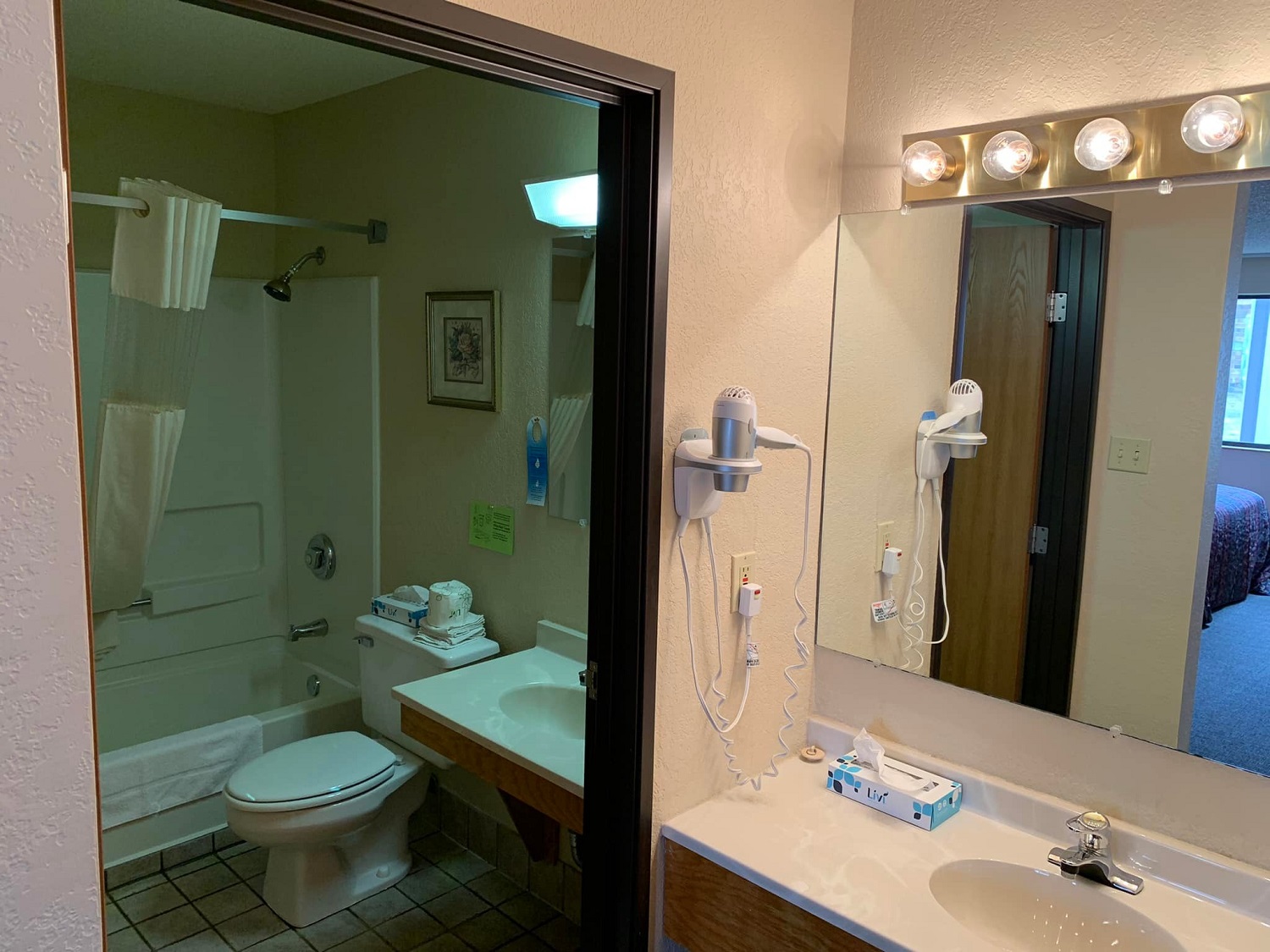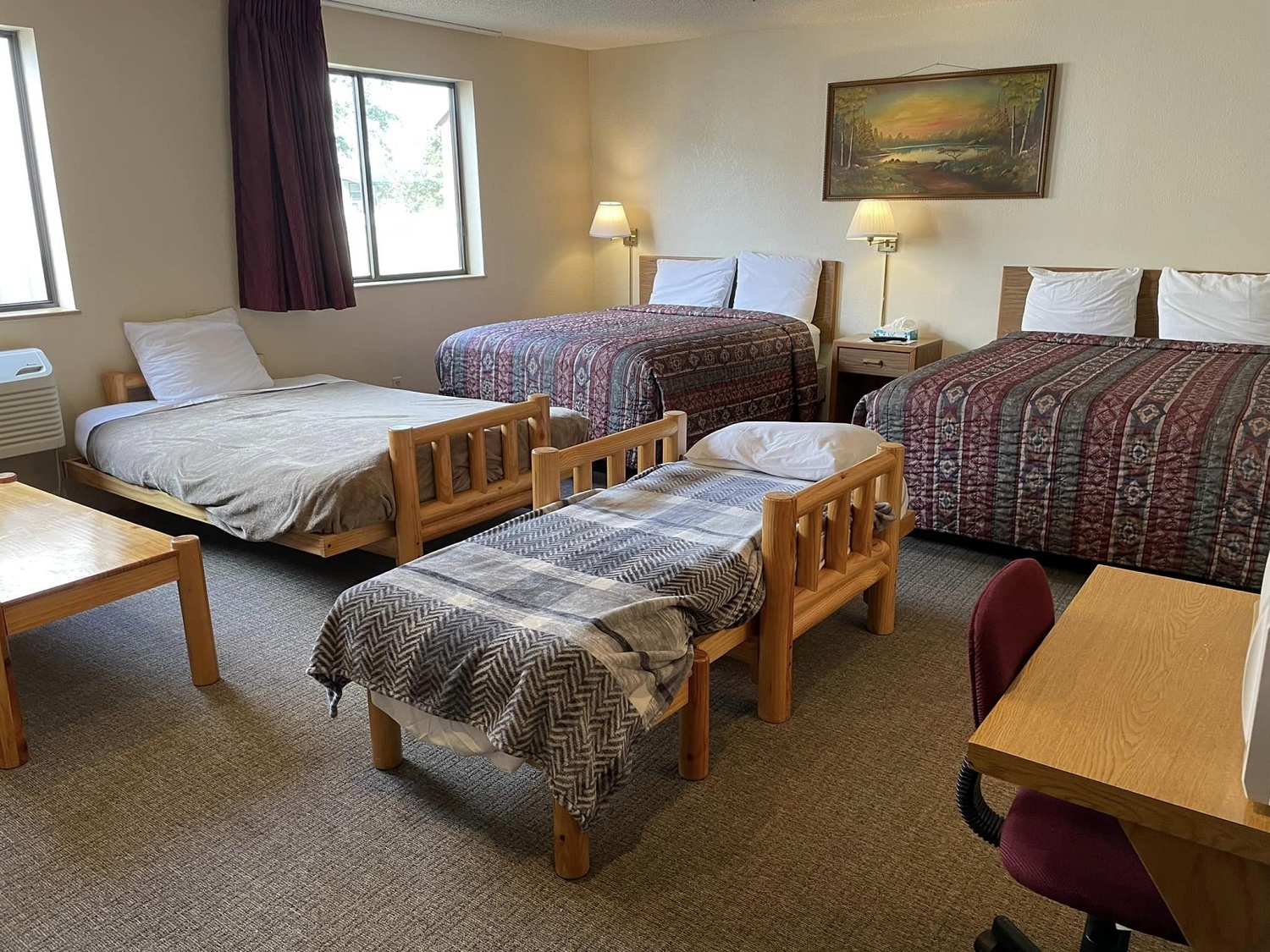 "José has always had a dream and problem-solving way of thinking, and together we kept changing our ways and places we lived. We worked until it fit what we needed! During the first three years of our marriage, we lived on three different continents!"
After living all over, Faulkton is home to them. "I like the fact that you know people: the teachers and the people you interact with on a daily basis!" said Rebekah. "The people of Faulkton came by and welcomed us, inviting us into their homes for coffee and meals, wanting to get to know us. I love walking and being able to go almost everywhere on foot. It reminds me of Germany, where biking and walking are the norm for young and old."
"I'm absolutely in love with the fact I can let my children play, explore and experience the pool, theatre, and parks without having to hover over them or give them long speeches on what to do or which part of town not to go to!" continued Rebekah. "It's a great environment to allow the kids to grow up in, and that has always been my heart's desire! People that move here are only limited by their own mindset. You can really spend time with your family and enjoy the slow-paced living." Rebekah said she appreciates not being mentally and physically stressed.
The Epps may be enjoying the slower pace of life, but they are busy updating and improving the Faulkton Inn. A charging station was added in August for guests with electric vehicles, and a recent partnership with the Faulkton Area Arts Council led to the unique opportunity to host an artist in residence. They have added an outside grilling area, a wonderful family suite, fresh carpet, luxury toiletries, and new linens and towels. A beautiful planter from The Kindred Cottage makes their entrance even more welcoming.
"We are a family-run business, and we want to give our best to update it and keep it current so that families want to come and visit our town and enjoy their stay!" said Rebekah.
Follow the Faulkton Inn on Facebook and contact them directly to make your reservation today!
Rebekah and José Epp
Faulkton Inn
700 Main St, Faulkton, SD 57438-2294
(605) 598-4567
700faulktoninn@gmail.com
Faulkton Area Economic Development is always available to help you with your local business needs. Are you thinking of relocating and starting your best life? Contact us today! Phone 605-380-6785 or email Roger Deiter, Board President, at rogerdeiter@outlook.com. Follow us on Facebook, Twitter, YouTube, and Linkedin!