How Tennant Electric Made Faulkton Its Home
Tennant Electric, owned by husband and wife Brandon and Carrie Tennant, offers all electrical needs for residential, commercial, and agricultural customers, as well as generator sales and installations. Tennant Electric has been servicing Faulkton residents, businesses, and surrounding areas since 2018. But, their Faulkton story and electrical experience didn't start there.
Friends and family members can attest to Brandon's keen interest in learning how wired objects operate. As a child growing up in the Gettysburg/Lebanon area, he excelled in science due to his many electrical projects. Unsurprisingly, after graduating high school, he went straight into working in the electrical industry. His passion for all things voltaic and magnetic led him to continue his education at Mitchell Tech. To date, Brandon has over 20 years of electrical experience, making him Faulkton's resident electrician.
While the Tennants are not Faulkton natives, they are Faulkton-proud. Prior to opening Tennant Electric, the Tennants lived in Gettysburg and frequently drove into Faulkton for work, Carrie as a nurse, and Brandon as an electrician. The Tennants realized Faulkton's need, so opening Tennant Electric and moving to Faulkton made perfect sense.
Tennant Electric plans to be a Faulkton staple for many years to come. The Tennants recently obtained a shop to give them room to grow and their son, Gage, moved back home to work by his father's side after also graduating from Mitchell Tech. Gage plans to someday take the torch his father passes and continue the family business.
When asked, "What do you want people to know after reading this article?" The Tennants replied, "We are very happy to be members of this community, serving and servicing Faulkton and the surrounding area with your electrical needs."
Faulkton: The Hidden Gem for Entrepreneurs and Business Owners
Faulkton Area Economic Development Corp (FAEDC) is committed to economic growth within the city. Offered to new businesses of all sizes in most industries, including agricultural, are various incentives such as:
Revolving Loan Fund - A gap financing opportunity for development and expansion of small businesses offered by FAEDC
South Dakota Works - A financing opportunity of up to 20% of projected costs restricted to start-up costs, payroll, inventory, and construction
SBA 504 - A split financing opportunity of up to 40% of projected costs backed by the South Dakota Development Corporation and Small Business Association (SBA).
For a complete list of offerings available to help entrepreneurs and businesses start, thrive, and succeed in Faulkton, view the Incentives Directory.
Join Tennant Electric and other businesses and come create, grow, and expand in Faulkton! Contact rogerdeiter@outlook.com for more information.

More Topics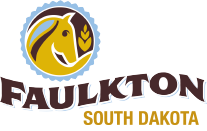 Avery Deiter is about to take a big step in her career, by opening a bar and restaurant in her hometown. The Faulkton native is using her degree in hospitality, tourism and event management to manage her business and create delicious food. Learn more about Avery and her journey with...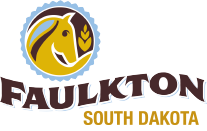 When Faulkton native, Shauna Remily, envisioned her future, owning and running a greenhouse was not considered. Yet, life is a journey full of twists and turns, so the former teacher, daycare owner, and woodworking artist, added horticulturist to her many talents.  From The Potting Shed to The...